It has come to our attention that an Ebay seller is offering an St-70 replica stainless steel chassis which upon closer inspection reveals that the quality and finish are extremely poor.
Hover over the image below to inspect the poor quality of this chassis replica.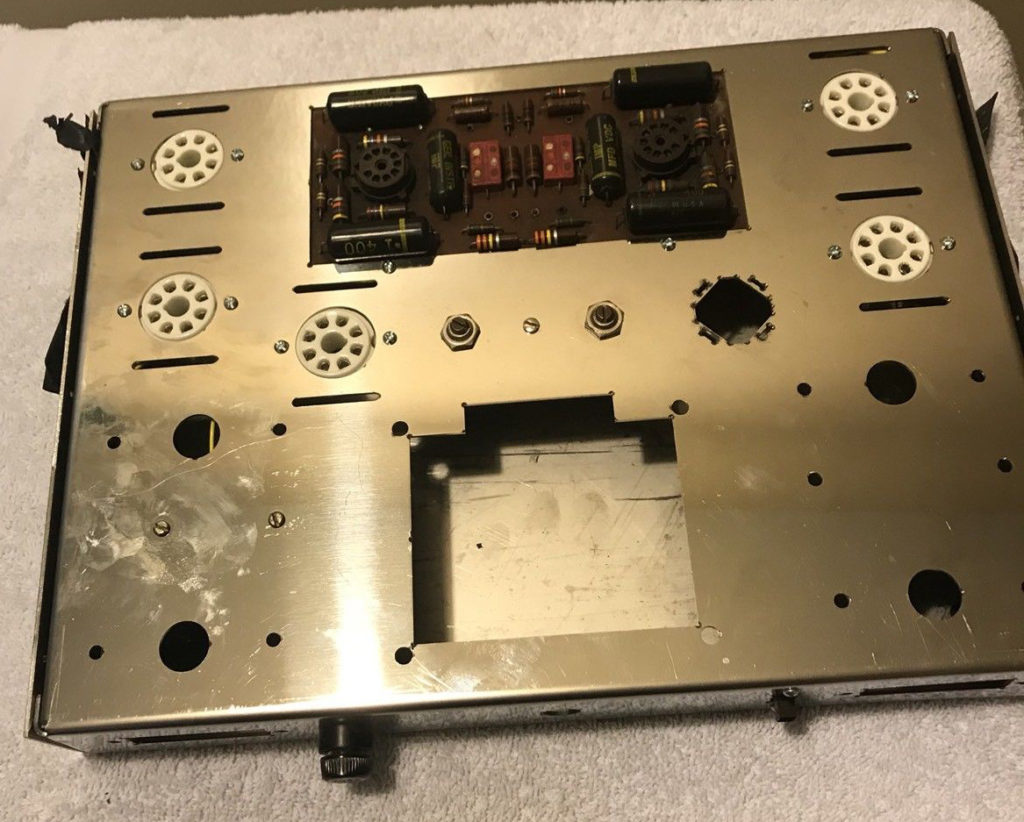 We are very familiar with Laser cutting of stainless steel… It is not suitable for cutting mirror finished material if you wish to retain either the material finish or achieve "burr free" smooth edges.
Photo reveals numerous surface scratches, burrs and Laser cutting errors. Holes appear to be enlarged and the chassis does not include any silk screening.
All of our Dynakit chassis are machine punched with proprietary tooling much the same way as the originals were produced. To be perfectly honest, we have thrown better looking chassis blems in the trash. There is a cost for quality and most of our valued customers do recognize this. We greatly appreciate your continued support and valued business.